United Way's 518 Day provides opportunities for individuals, families, and groups to be part of the solution to building a more resilient Capital Region through volunteerism and community impact. Albany Leadership signed up to be a part of this wonderful initiative and students and staff had the opportunity to go around Albany and volunteer for organizations making an amazing difference in our community!
The organizations ALCS visited were: The Raddix, South End Children's Cafe, St. Margaret's Center & The Albany Damien Center!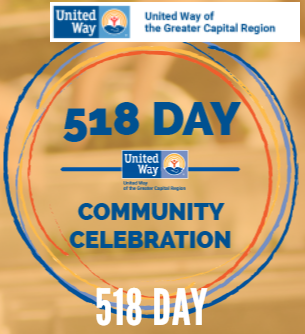 Check out our slider below for some highlights!