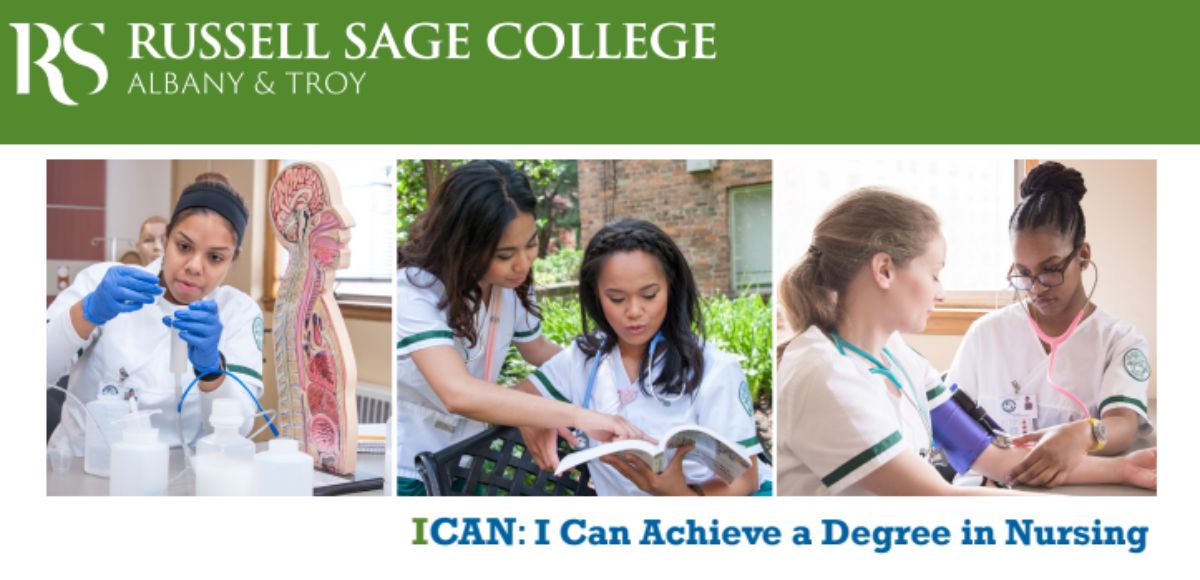 Nursing is one of the most well-respected and rewarding professions, and ALCS has been given a unique opportunity to offer high school students an early start on their career journey. Thanks to a $150,000 grant awarded to Russell Sage College's Department of Nursing, ALCS students in grades 9-12 can participate in the new "I Can Achieve a Degree in Nursing" (ICAN) program.
The ICAN program will match high school students with some of the best nursing mentors from diverse backgrounds, provide guidance to achieving a nursing degree, motivate students into choosing a nursing career, and create employment and professional experiences for scholars after graduation.
This after-school program is focused on opening up opportunities for young women at an early age through one-on-one mentoring and building meaningful connections. It will set students up on the right path toward a bachelor's degree in nursing and employment as a registered nurse.