Albany Leadership's AVID Program
Avid adj.: enthusiastic; ardent; characterized by vigorous pursuit [L avidus, eager for knowledge]
AVID, which stands for Advancement Via Individual Determination, is a college readiness program designed to help students develop the skills they need to be successful in college.
Our AVID program places special emphasis on WICOR: writing, inquiry/critical thinking, collaboration/teamwork, organization and reading skills.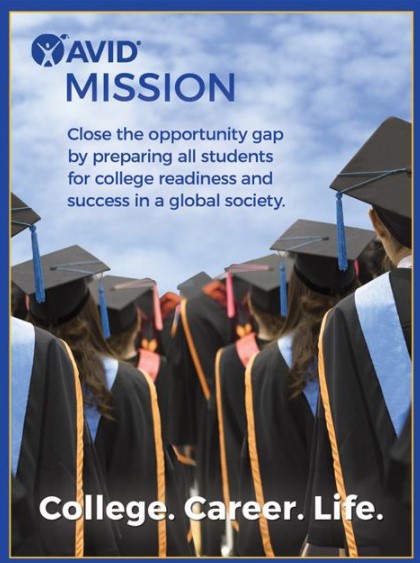 Albany Leadership & Avid
Albany Leadership offers AVID courses for 9th – 12th grade students.
Part of AVID includes a service learning component, where students get involved in the community.
We are excited that our 12th Grade AVID class has chosen their first service learning project starting on October 19th where they will be knitting winter items for people in need.
We will keep you updated on their service learning opportunities as they arise.