At Albany Leadership all of our food is cooked on premise with our own chefs to create quality meals for our students.
Free meals for all Albany Leadership students
Albany Leadership Charter High School for Girls is participating in the Community Eligibility Program (CEP) which allows all students to receive meals and milk at no charge – regardless of household income. Parents are asked to complete the CEP Breakfast & Lunch Form each year. This form also helps to determine eligibility for ADDITIONAL state and federal programs that may benefit your child. Please return this form to the main office with your enrollment packet or re-registration pack.
Breakfast After the Bell
Albany Leadership Charter High School for Girls is participating in the Breakfast After The Bell program. This allows for any student that comes to school late after class has start to get a quick breakfast option. When student sign in they are offered a grab and go breakfast to eat on their way to the classroom or when they get to their class. A healthy nutritional breakfast is key to youth starting their educational learning each day.
Meals for Remote Students
We are enhancing our process for providing ALH remote students with school breakfast and lunch. We have developed a Google Form that allows for all students who are attending remotely to choose a breakfast and lunch for all the days they are off campus.
Meal Pick Up Form for Students
The form allows students to select from three options outlined below:
Option 1 – Remote – Same Day Lunch and Next Day Breakfast 
Remote students have the option of a hot lunch for the day and a breakfast meal to take home for the next morning.
Option 2 – Hybrid students can pick up as they leave for the day, after in person instruction day
Students who attend in-person two times per week will have the ability to select a breakfast and lunch for the next day when they are remote. Upon leaving for the day they will be able to pick up their meal from the school cafeteria to take home with them.
Option 3 – 5 Day Meal 
Students who are fully remote can choose a breakfast and lunch option for a 5-day period. Meals can be picked up between 8:00 a.m. – 3:00 p.m., Monday through Friday.
Meals being sent home will be packaged individually and come with instructions for heating or preparation.
We ask that students do not skip classes to come to the building to pick up meals. Meals can be picked up by other family members, so that students do not miss any class time. If a student is picking up the meals, it should occur outside of the school day. Please contact the Main Office at (518) 694-5300 if there is a conflict with arranging for meal pick-up so that we can help facilitate.
Summer Food Programs
Albany Leadership Charter High School for Girls participates in the Summer Food Service Program (SFSP). Nutritious free meals are available for any youth 18 years old and younger. Youth with come to Albany Leadership at 19 Hackett Blvd. Albany, NY 12208 throughout the summer while school is out of session.
2020 Days and hours will be update in June.
Menus
Breakfast
Lunch
Contact Information
Nettie Rathbun
Food Service Manager
(518) 694-5300 Ext. 113
Ryan Smith
Director of Food Service
(518) 694-5300 Ext. 111
For any feedback regarding our food services, please complete this form.
Nondiscrimination Statement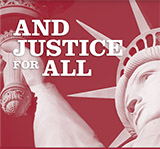 In accordance with Federal civil rights law and U.S. Department of Agriculture (USDA) civil rights regulations and policies, the USDA, its Agencies, offices, and employees, and institutions participating in or administering USDA programs are prohibited from discriminating based on race, color, national origin, sex, disability, age, or reprisal or retaliation for prior civil rights activity in any program or activity conducted or funded by USDA.
Persons with disabilities who require alternative means of communication for program information (e.g. Braille, large print, audiotape, American Sign Language, etc.), should contact the Agency (State or local) where they applied for benefits. Individuals who are deaf, hard of hearing or have speech disabilities may contact USDA through the Federal Relay Service at (800) 877-8339. Additionally, program information may be made available in languages other than English.
To file a program complaint of discrimination, complete the USDA Program Discrimination Complaint Form, (AD-3027) found online at http://www.ascr.usda.gov/complaint_filing_cust.html, and at any USDA office, or write a letter addressed to USDA and provide in the letter all of the information requested in the form. To request a copy of the complaint form, call (866) 632-9992. Submit your completed form or letter to USDA by:
mail: U.S. Department of Agriculture Office of the Assistant Secretary for Civil Rights,
1400 Independence Avenue, SW, 
Washington, D.C. 20250-9410
fax: (202) 690-7442; or
email: intake@usda.gov.
This institution is an equal opportunity provider. If you have any questions regarding the "And Justice for All" poster or the Nondiscrimination Statement, please contact your Child Nutrition Program representative at (518) 473-8781.